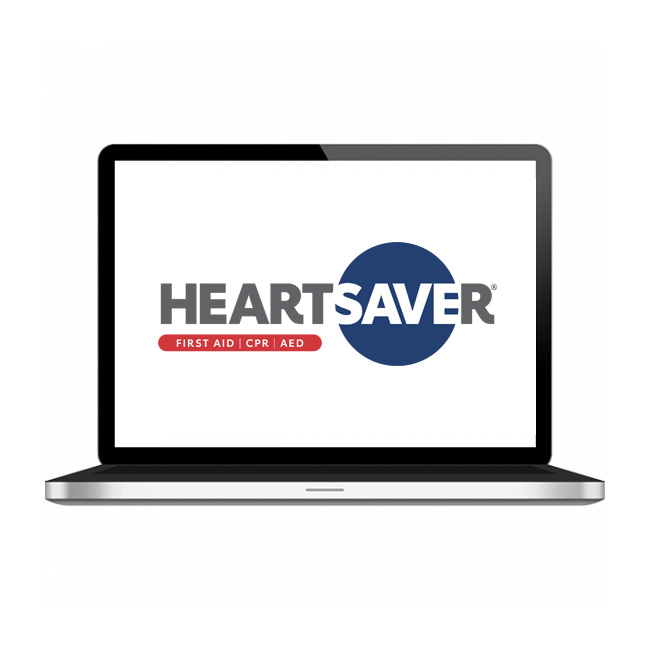 HeartSaver Online is an American Heart Association course that covers First Aid, CPR, AED, and relief of choking for adults, children, and infants. This covers all basic CPR certification needed for school employees, teachers, students, babysitters, nursing home employees, security guards, fitness trainers, swim instructors, etc.
The HeartSaver Online Class Covers:
Adult, Child, and Infant CPR
Conscious and Unconscious Choking for victims of all ages
Automated External Defibrillator (AED) use and special considerations
Breathing Barriers, Bag Valve Masks, and 2 Rescuer CPR
First Aid for Infants, Children, and Adults
This Class Has 2 Parts:
Part 1 – A self-paced series of online training modules (30 minutes – 2 hours in length)
Part 2 – Skills practice/check off at our facility in Norwalk (30 minutes)
Benefits of Online Training:
Online modules can be completed around your busy schedule
Skills check is quick and easy
No textbook is required (reduces cost)
You will receive your American Heart Association CPR/AED/First Aid card the same day as your skills check
When you purchase the online course we will email you a link to get started on your course within 24 hours.
EmergenCPR Online Course Policy:
NO REFUNDS on Online Courses
For Technical Support, contact AHA @ (888) 242-8883 or help@onlineaha.org
To schedule a specific date and time for your skills practice & test, you may do so 48 hours ahead of time.  Just call us at 562-354-0770 to schedule your session time.
Please Note: Students are allowed up to 60 days after the completion of the online part of the course to complete the skills session.
Basic Life Support Skills
AHA Certified
Certificate Upon Completion